How to Fix the "not a valid Win32 application" Error
Reader Question:
"Hi Wally, When I try to start the messenger an error appears saying it is not a valid win 32 application!"   - Brittany S., USA
Before addressing any computer issue, I always recommend scanning and repairing any underlying problems affecting your PC health and performance:
Step 1 : Download PC Repair & Optimizer Tool (WinThruster for Win 10, 8, 7, Vista, XP and 2000 – Microsoft Gold Certified).
Step 2 : Click "Start Scan" to find Windows registry issues that could be causing PC problems.
Step 3 : Click "Repair All" to fix all issues.
Setting up weekly (or daily) automatic scans will help prevent system problems and keep your PC running fast and trouble-free.
Wally's Answer: This error occurs for various reasons. If your messenger software worked beforehand, then it could be due to a virus or malware. If you just installed the messenger then it might not be compatible with your version of Windows. Win32 errors can occur for various reasons.
Win32 Programs or Applications
Win32 applications are 32-bit applications that conform to the rules of the Win32 API. So, basically, it's a standard format for applications that run on 32-bit Windows. Win32 applications can take advantage of multiple processors. All Win32 applications have a .exe extension.
General Causes of Win32 Errors
The program was designed for a different version of Windows.
One of the program's files was deleted somehow.
One of the program's files became corrupt.
Virus or malware infection.
Incompatibility issues.
Win32 error due to Missing files
If you installed a program and later one of its files got deleted by accident, then the win32 error can occur. Try reinstalling the software, maybe this time, download the setup file from another source.
File is not designed for your version of Windows
If you have a new version of Windows installed on your computer and you are trying to run a program that was designed for older versions of Windows then, you may get this error. This is rare since most old programs still run on newer versions of Windows.
You can try running it in Compatibility Mode
Right-click the program and click Properties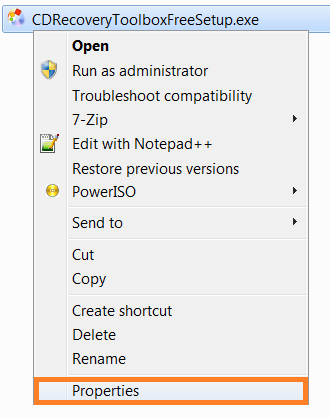 Click Compatibility tab > under Compatibility mode, check Run this program in compatibility mode for: and select the desired operating system > click OK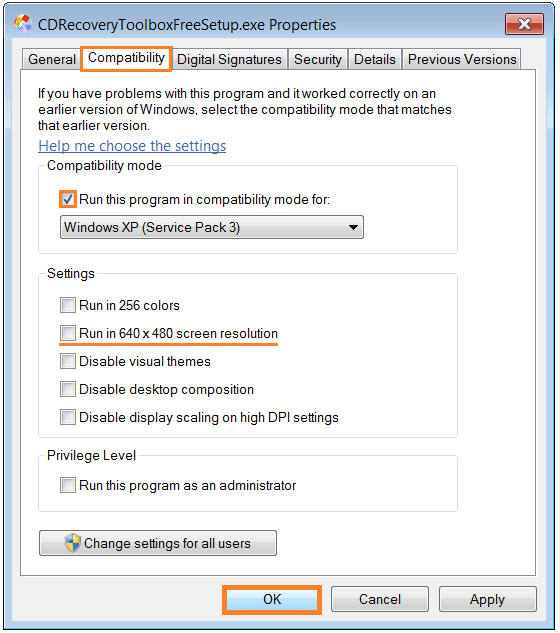 Some very old programs might require you to check the Run in 640X480 checkbox as well. This will not work for most MS-DOS programs. For them, you will need to use an MS-DOS emulator like DosBox.
Win32 error caused by Uninstalled software
You may be trying to run software that is no longer installed on your computer. Verify whether it is still installed by opening the Add or Remove programs menu, and looking for your program there.
Click the Start button > type Add or Remove Programs > press Enter (look for the program you are trying to run, is it in the list?)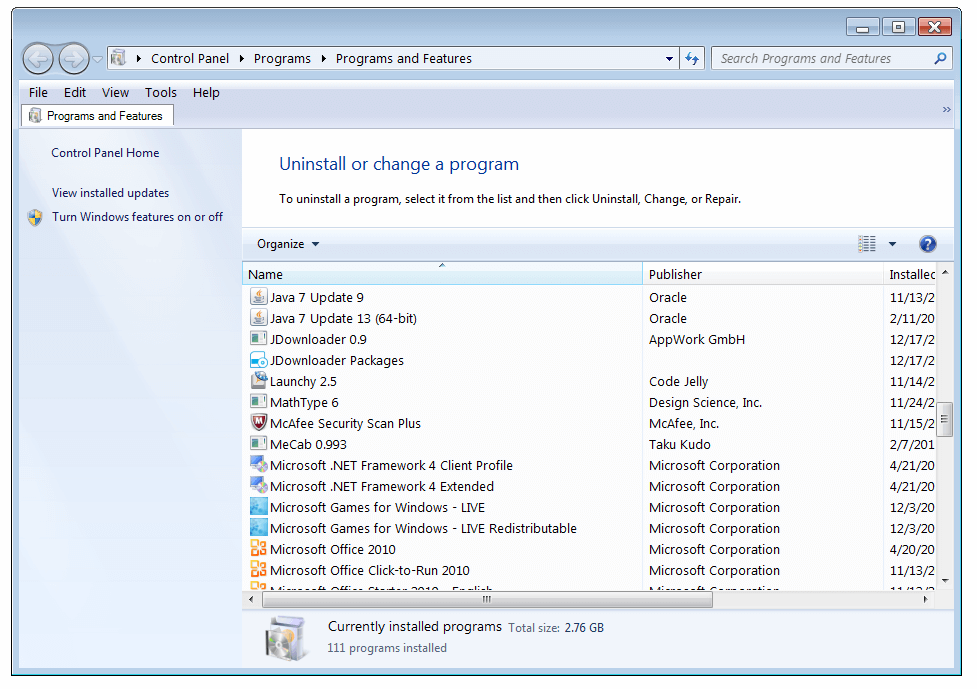 Win32 errors due to Bad Sectors
This is rare, but your hard drive might have bad sectors. You can run a hard drive diagnostics test from your BIOS to determine the health status of your computer's hard drive. If your computer's hard drive does not pass the diagnostics test then you will need to replace it.
Restart your computer and look for text on your screen saying Diagnostics test, Options, or Settings. Refer to your computer's manual if you need to. This is a hardware problem, and for most modern computers it means that you have to backup and replace the hard drive to prevent the risk of losing your important data.
32 and 64 bit version
Windows comes in 32-bit and 64-bit versions. The 32-bit version cannot run 64-bit applications but the 64-bit version can run 32-bit applications just fine.
Trying to run a 64-bit application on a 32-bit version of Windows can cause the win32 error to appear. You can check whether your copy of Windows is 32 or 64 bit.
Click Start > click Computer > right-click an empty space > click Properties, look under System, System Type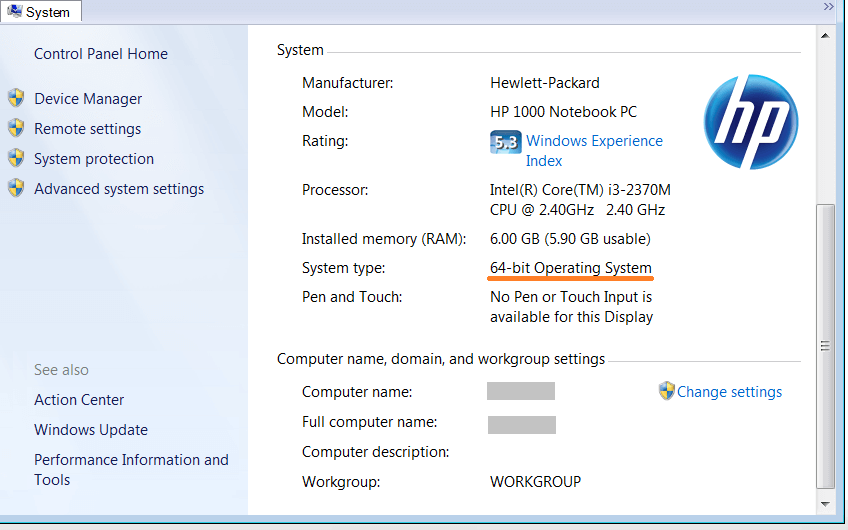 Virus or Malware infection
With modern operating systems like Windows 7 and Windows 8, the odds of virus infection are slim. Although if your computer does get infected with a virus, it can attach itself to executable files, and thus the win32 error might appear if you try to run it.
Try scanning your computer with anti-virus software. It is more likely that your computer might be infected with malware, use reliable anti-malware software.
I Hope You Liked This Blog Article! If You Need Additional Support on This Issue Then Please Don't Hesitate To Contact Me On Facebook.
Is Your PC Healthy?
I always recommend to my readers to regularly use a trusted registry cleaner and optimizer such as WinThruster or CCleaner. Many problems that you encounter can be attributed to a corrupt and bloated registry.
Happy Computing!


Wally's Answer Rating
Quick Solution (How fast can you do it?)
Easy Solution (How easy is it?)
Beginner-Friendly (Recommended for beginners?)
Summary: Every Windows Wally blog post is evaluated on these three criteria. The average of all three elements determines an "Overall Rating" for each blog post.